Let this article be your guide as you unravel what are the seven pillars of character.
Here, we'll determine what shapes a person's character. We'll look into their personality traits, positive and negative behaviors, and more.
The goal is to provide you with a profound understanding of a person's character. And once you have it, you can interact with a person better and also work on your character.
What are the 7 pillars of character?
The seven pillars of character are fundamental traits a person possesses. It's important to understand this because:
The pillars offer a good understanding of what is ethical – They remind you of an integral lesson — life is about fairness and equality.
Each person is unique – No one person is 100% the same as the next. Their character speaks of their experience and responsibility in life, and is, therefore, the reason they react a certain way.
People have different preferences – Let's say, one person likes inspirational and motivational stories. If the other person doesn't, you can find the reason in their character.
The 7 pillars of character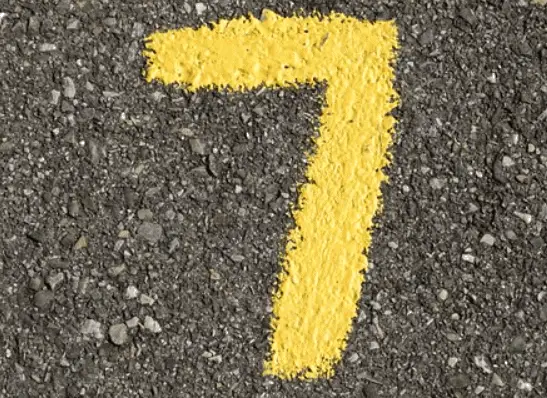 Pin
Whether you're still students in school or learning adults, you'd find this article useful.
Here are the seven pillars, along with three quotes that best describe each pillar.
1. Respect
"When we treat people merely as they are, they will remain as they are. When we treat them as if they were what they should be, they will become what they should be." – Thomas S. Monson
"Respect is a two-way street. If you want to get it, you've got to give it." – R.G. Risch
"Knowledge will give you power, but character respect." – Bruce Lee
2. Self-awareness
"When I discover who I am, I'll be free." – Ralph Ellison
"I think self-awareness is probably the most important thing towards being a champion." – Billie Jean King
"Self-awareness gives you the capacity to learn from your mistakes and your successes. It enables you to keep growing." – Lawrence Bossidy
3. Self-reliance
"You cannot help people permanently by doing for them, what they could and should do for themselves." – Abraham Lincoln
"If you truly want the people you love to respect you, you must prove to them you can survive without them." – Michael Bassey Johnson
"I think the girl who can earn her own living and pay her own way should be as happy as anybody on earth. The sense of independence and security is very sweet." – Susan B. Anthony
4. Citizenship or environmental concern
"No one is born a good citizen; no nation is born a democracy. Rather, both are processes that continue to evolve over a lifetime. We must include young people from birth. A society that cuts off from its youth severs its lifeline." – Kofi Annan
"Never doubt that a small group of thoughtful, committed citizens can change the world. It's the only thing that ever has." – Margaret Mead
"Concern for man and his fate must always form the chief interest of all technical endeavors. Never forget this in the midst of your diagrams and equations. – Albert Einstein
5. Cooperation
"None of us, including me, ever do great things. But we can all do small things, with great love, and together we can do something wonderful." – Mother Teresa
"Alone we can do so little; together we can do so much." – Helen Keller
"It is literally true that you can succeed best and quickest by helping others to succeed." – Napoleon Hill
6. Kindness
"When autumn darkness falls, what we will remember are the small acts of kindness: a cake, a hug, an invitation to talk, and every single rose. These are all expressions of a nation coming together and caring about its people." – Jens Stoltenberg
"A tree is known by its fruit; a man by his deeds. A good deed is never lost; he who sows courtesy reaps friendship, and he who plants kindness gathers love." – Saint Basil
"Constant kindness can accomplish much. As the sun makes ice melt, kindness causes misunderstanding, mistrust, and hostility to evaporate." – Albert Schweitzer
7. Empowerment
"If you don't like something, change it. If you can't change it, change your attitude." – Maya Angelou
"What lies behind us and what lies before us are small matters compared to what lies within us." – Ralph Waldo Emerson
"The secret to living the life of your dreams is to start living the life of your dreams today, in every little way you possibly can." – Mike Dooley
Final thoughts on what are the 7 pillars of character
Having great character hones you to always be the best. It doesn't matter if you're still in your youth or already seasoned.
No matter what age you are in life or what it throws at you, you'll find a clever way of coming out on top if you have an impressive character.
That's why most — if not all — leaders have an impressive character. They're driven, relentless, and adaptive.
Already a leader your peers admire? Then you can understand why you're in an excellent place.
And if you have yet to be one, examine your character. Then refer to the discussions above to shape your character for the better.